Customized on demand • Custom process workflows • Custom process rules
VISSION-X products are available on GSA Advantage using the HPC-COM LLC GSA Schedule.

HPC-COM has decades of expertise supporting U. S. Government agencies with innovation software solutions
HPC-COM Software-as-a-Service (SaaS) products, like VISSION-X, have been in use in a variety of U. S. Government agencies since 2001.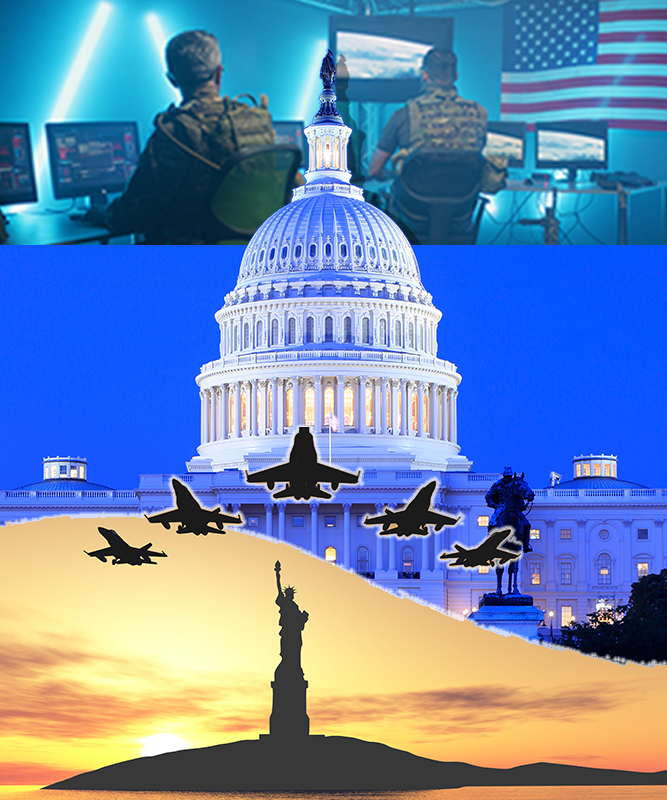 VISSION-X Software-as-a-Service (SaaS)

USAF SBIR/STTR

Lifecycle support for the U. S. Air Force Small Business Innovation Research (SBIR) and Small Business Technology Transfer (STTR) Programs VISSION-X provides efficient and rapid processes addressing reduction in prior labor-intensive efforts for proposal evaluation, review, and selection status for contract award.

DoD R&E RIF

Lifecycle support for the Office of the Under Secretary of Defense for Research and Engineering Rapid Innovation Fund (RIF) Program . VISSION-X supports BAA and RFP development, Proposal submissions, evaluations, reviews, status for award selection with mission impact considerations, project status tracking, tracking of funds allocated and expended, and metric reports for program managers.

SCOUT Suspense Tracker

A Task management Software Solution

Some of the agencies that have improved processes by using SCOUT Suspense Tracker (2007-2019).

• Civilian Personnel Management Service (CPMS), Arlington, VA.
• Air Force District of Washington (AFDW), Andrews AFB. MD.
• Defense Advanced Research Projects Agency (DARPA), Arlington, VA.
• Army DOIM, Ft. Meade, MD.
• Air Force 58th Special Operations Wing, Kirtland AFB, NM.
• Army Criminal Investigations Lab (USACIL), Forest Park, GA.